Srishti Gupta ⎸ India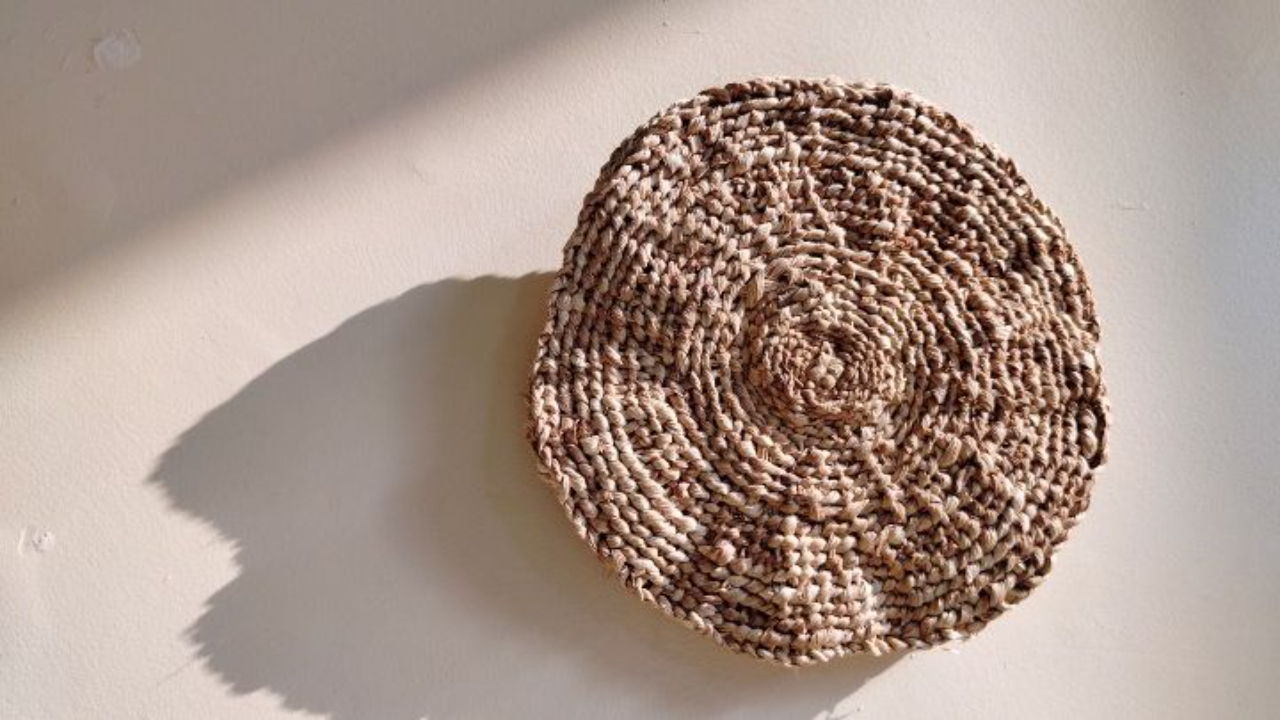 My name is Srishti Gupta, and I am an artist based in Santiniketan, India. I work in various media, including papermaking, printmaking, and poetry, and I engage with materials like natural fibres, stone pigments, and mud.
Travelling is essential to my practice. Having completed my BFA from Delhi College of Art and MFA from Santiniketan, I have travelled extensively in West Bengal and spent two years in Bonerpukurdanda, a Santhal tribe village in Santiniketan. Every day there, I experienced a new story that I hardly experienced in city life. I always look for new stories wherever I visit, such as a community song, someone's personal diary, or any memorable events that people share with me.
"बड़ी दूर से आये हैं ये" (They come from miles away)
Today, I would love to tell you about my ongoing project that I started two years ago in Bonerpukurdanga and continued with a visit to a village named Kamikath in Nepal in 2022. In "बड़ी दूर से आये हैं ये" (which means "they come from miles away"), the topic of my project, I am making a book out of handmade papers by collecting fibres from the hemp plant, paddy straw, and other plants I find in the same landscape where I listen to the stories of my grandmother and other local people.

'' They comes from miles away''-_a handmade book on Bonerpukurdanga village _paddystraw paper, thread(stitching),cloth_10''x10'_2022
This small book ties together so many stories; from my nani's achar (grandmother's pickle) to Subodhi Murmu's (a Santhal tribal woman) touch on the mud wall while painting her house with her hands. One of the stories is about the photograph of Maiya Tamang that survived the 2011 earthquake in Nepal. Many more stories are still waiting to be part of this book.
From a grandson to a grandmother, everyone knows the format of a book that we can turn in, touch, and read whenever we want. A book is familiar to everyone, and it is easy to take to places. There is excitement in finding new things on every other page, like the excitement I have when discovering stories from people in very different places. This book aims to collect stories told that have miles of distance between them.
I make these papers with the local people. They help me find materials, and in exchange, I share my knowledge of papermaking with them. We exchange our knowledge and stories together.
I want people who look at the book "they come from miles away" to learn some recipes for achar (pickle), learn what is the meaning of ulki (Santhal tribal tattoo) on both hands of a Santhal woman; these ulki are the gifts from her parents and in-laws on different hands. There is also a belief that after death, they will survive because of these ulki. They will get food and water in exchange for these tattoos.
Please feel free to email me at [email protected] if you're interested in my work or for collaborations.